Sponsors & Partners
Coca-Cola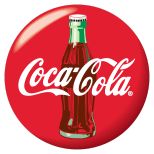 Hanes Mall is proud to have Coca-Cola as a sponsor. Coca-Cola is the world's leading manufacturer, marketer, and distributor of nonalcoholic beverage concentrates and syrups, used to produce nearly 400 beverage brands. Coca-Cola's corporate headquarters are in Atlanta, with local operations in over 200 countries around the world.
Hampton Inn
OFFICIAL SANTA SET SPONSOR
When Santa visits Hanes Mall, he stays at Hampton Inn!
The Hampton Inn Winston-Salem I-40/Hanes Mall hotel offers a friendly retreat in the historic city of Winston-Salem, NC. Enjoy a comfortable stay, great value, and superb guest service every time you stay at our hotel in Winston-Salem, NC.